Will Smith (full name: Willard Carroll Smith II) is an American actor, rapper and producer. He is known for songs and music, and his films and TV appearances, especially on the sitcom "The Fresh Prince of Bel-Air". In this article, we share with you the best Will Smith quotes to date.
Will Smith first got to be known as part of the hip-hop duo along with DJ Jazzy Jeff. The two released 5 studio albums and singles that ranked in the top 20 of the US Billboard Hot 100. Some of these singles are: "Summertime", "Boom! Shake the Room", "Parents Just Don't Understand", and more. Later on, Smith also released solo albums: Big Willie Style (1997), Willennium (1999), Born to Reign (2002), and Lost and Found (2005). These albums also produced hits, among them were US No.1 singles: "Gettin' Jiggy wit It" and "Wild Wild West".
Smith was also known for his character in the sitcom "The Fresh Prince from Bel-Air", and from there on he moved to star in action, thrillers, sci-fi, comedies, and drama movies, like: Bad Boys (1995), Bad Boys 2 (2003), Bad Boys for Life (2020), Independence Day (1996), Men in Black (1997), Men in Black 2 (2002), Men in Black 3 (2012), The Pursuit of Happiness (2006), Ali (2001), I, Robot (2004), and other movies that were successful as well.
Will Smith was nominated 3 times for the Academy Award, and in 2022 won his first Oscar for Best Performance by an Actor in a Leading Role in the movie King Richard (2021). Smith has won and received many prizes for his work, and apart from the Academy Award, Smith had also won the BAFTA Award, a Golden Globe Award, a Screen Actors Guild Award, and 4 Grammy Awards.
His nominations for the Grammy, Emmy, Oscar, and Tony, make Smith one of few black people that was nominated for all the 4 major American entertainment awards (EGOT).
Table of Contents
Will Smith Quotes on Life
When you create art, the world has to wait.
I want the world to be better because I was here.
I don't know what my calling is, but I want to be here for a bigger reason. I strive to be like the greatest people who have ever lived.
So if you stay ready, you ain't gotta get ready, and that is how I run my life.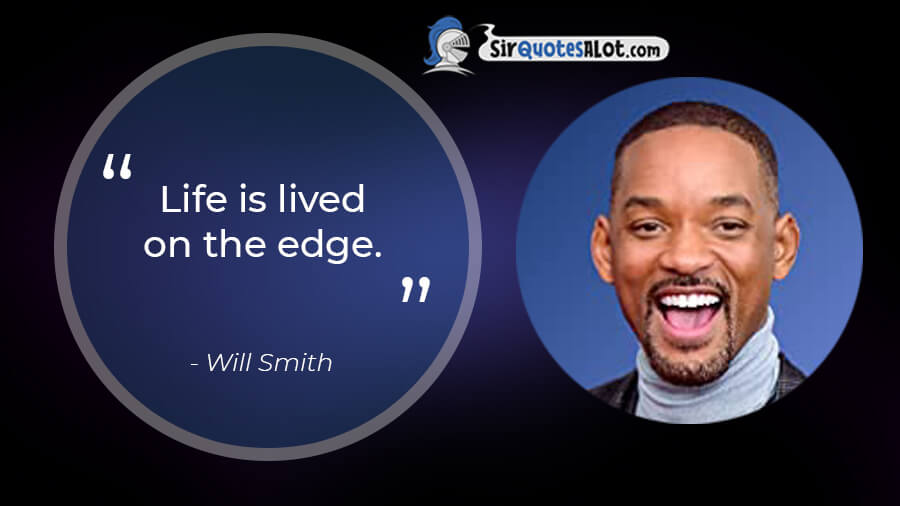 Life is lived on the edge.
I've trained myself to illuminate the things in my personality that are likable and to hide and protect the things that are less likeable.
I've never really viewed myself as particularly talented. I've viewed myself as slightly above average in talent.
I love being black in America, and especially being black in Hollywood.
I'm a student of world religion, so to me, it's hugely important to have knowledge and to understand what people are doing.
If it was something that I really committed myself to, I don't think there's anything that could stop me becoming President of the United States.
Money and success don't change people. They merely amplify what is already there.
I have a great time with my life, and I wanna share it.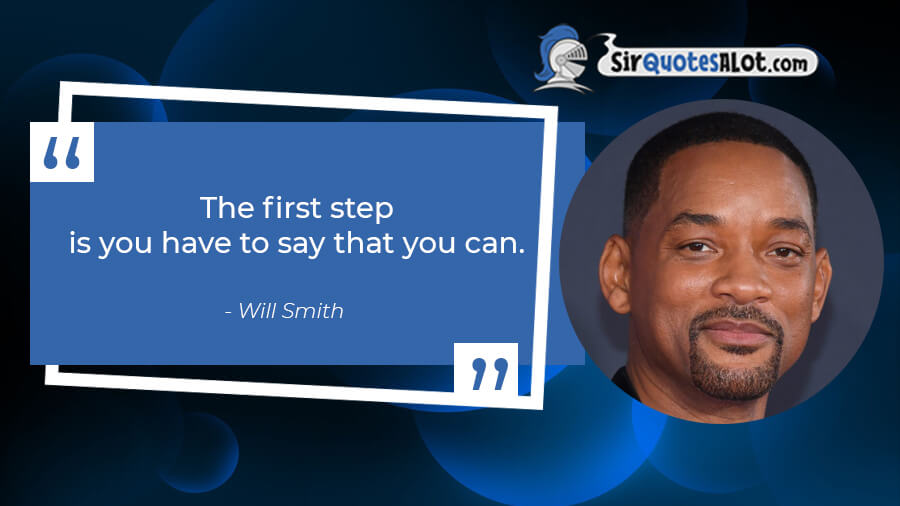 The first step is you have to say that you can.
We all want to be in love and find that person who is going to love us no matter how our feet smell, no matter how angry we get one day, no matter the things we say that we don't mean.
As a child, I watched 'Dallas' and that was my vision for my life for as long as I could remember.
My school was 90 percent white, but 90 percent of the kids I played with were black. So I got the best of both worlds. I think that is where my comedy developed.
When I was growing up, I installed refrigerators in supermarkets. My father was an electrical engineer.
The things that have been most valuable to me I did not learn in school.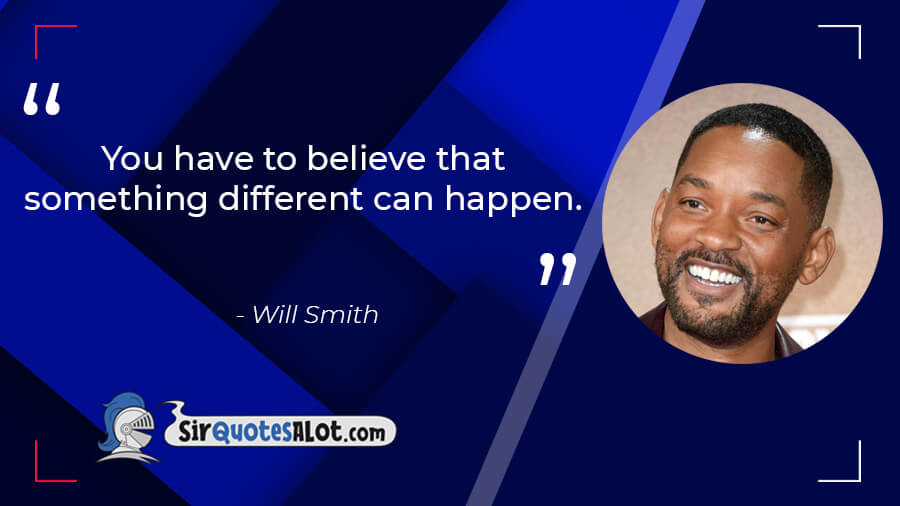 You have to believe that something different can happen.
I've viewed myself as slightly above average in talent. And where I excel is ridiculous, sickening work ethic.
I try to speak my points of view about black America, and how I feel about black men and the role that black men should play in their lives with their children and in their lives with their women.
If you're not willing to work hard, let someone else do it. I'd rather be with someone who does a horrible job, but gives 110% than with someone who does a good job and gives 60%.
I know how to learn anything I want to learn. I absolutely know that I could learn how to fly the space shuttle because someone else knows how to fly it, and they put it in a book. Give me the book, and I do not need somebody to stand up in front of the class.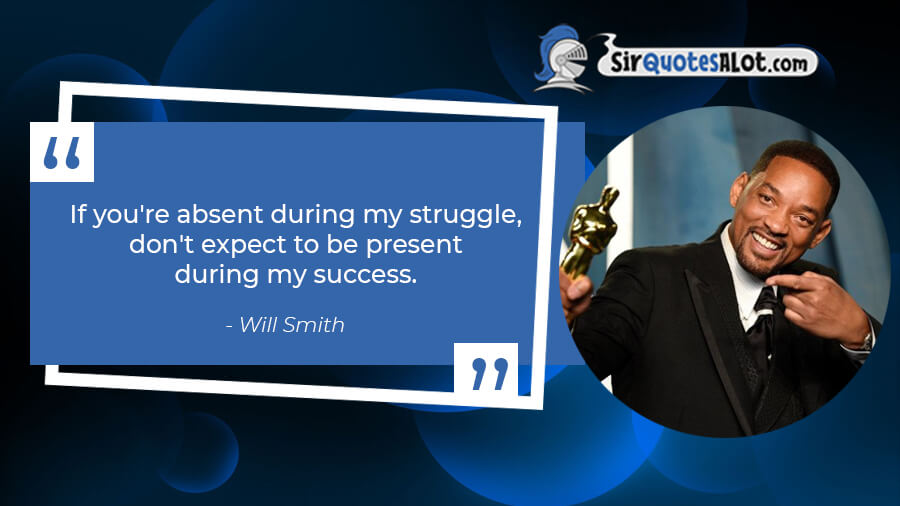 If you're absent during my struggle, don't expect to be present during my success.
I'm a student of patterns. At heart, I'm a physicist. I look at everything in my life as trying to find the single equation, the theory of everything.
Whatever your dream is, every extra penny you have needs to be going to that.
I know who I am, I know what I believe, and that's all I need to know.
I believe you need to be educated on what you want to do in life, but I don't believe you necessarily need college to get there.
There's two kinds of people in this world. There's hammers and nails… you decide what to be.
The only thing that has kept me around is my effort.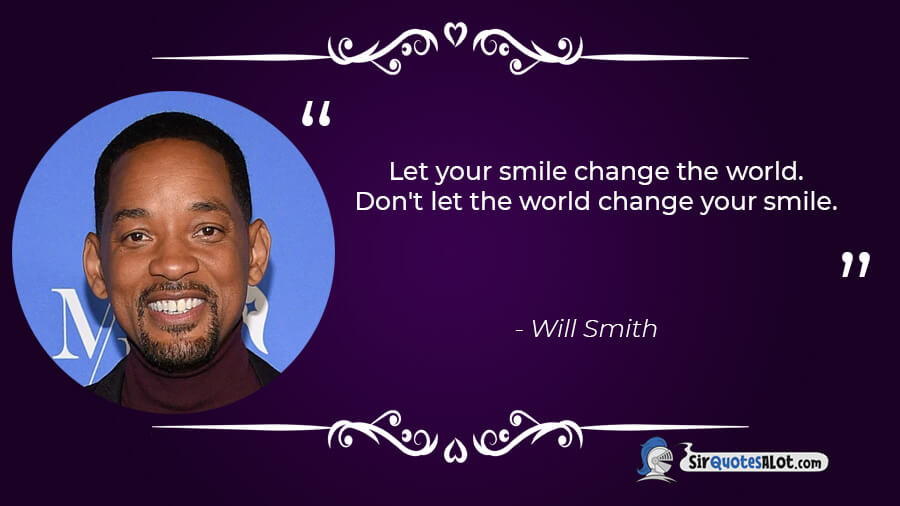 Let your smile change the world. Don't let the world change your smile.
Sometimes you have to forget what's gone, appreciate what still remains, and look forward to what's coming next.
If you're not making someone else 's life better, then you're wasting your time. Your life will become better by making other lives better.
Self-discipline is the center of all material success. You can't win the war against the world if you can't win the war against your own mind.
The concept of improving lives runs through the center of everything I do. And then I realized the way to improve lives is to continually improve yourself.
Never underestimate the pain of a person, because, in all honesty, everyone is struggling. Some people are better at hiding it than others.
There's no reason to have a plan B because it distracts from plan A.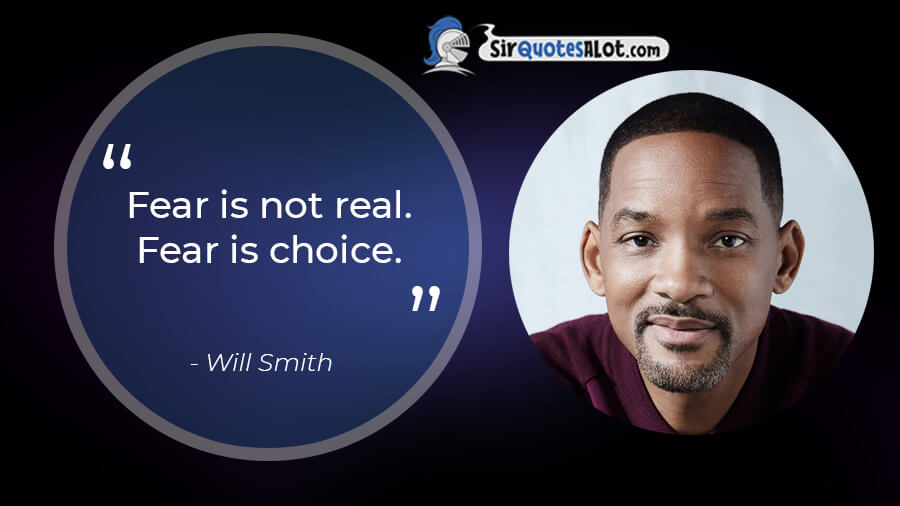 Fear is not real. Fear is choice.
Don't chase people. Be yourself, do your own thing, and work hard. The right people – the ones who really belong in your life – will come to you. And stay.
Too many people spend money they haven't earned to buy things they don't want, to impress people they don't like.
You can't be scared to die for the truth. The truth is the only thing that is ever going to be constant.
Greatness is not this wonderful, esoteric, elusive, god-like feature that only the special among us will ever taste, it's something that truly exists in all of us.
I don't know what my calling is, but I want to be here for a bigger reason. I strive to be like the greatest people who have ever lived.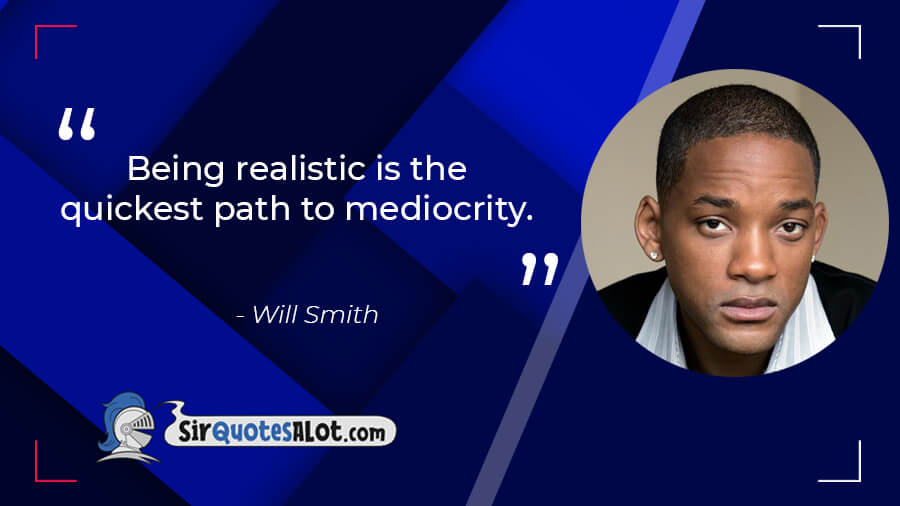 Being realistic is the quickest path to mediocrity.
I wake up every morning believing today is going to be better than yesterday.
There are so many people who have lived and died before you. You will never have a new problem; you're not going to ever have a new problem.
When you're running, there's a little person that talks to you and says, 'Oh I'm tired. My lung's about to pop. I'm so hurt. There's no way I can possibly continue.' You want to quit. If you learn how to defeat that person when you're running, you will know to not quit when things get hard in your life.
99% is the same as zero. If you are gonna do 99, go ahead and stay home.
10 ways to love: listen, speak, give, pray, answer, share, enjoy, trust, forgive, promise.
Boys laugh at what they put girls through but they won't be laughing when they're wiping tears off their daughter's face for the same reason.
If you don't fight for what you want, don't cry for what you lost.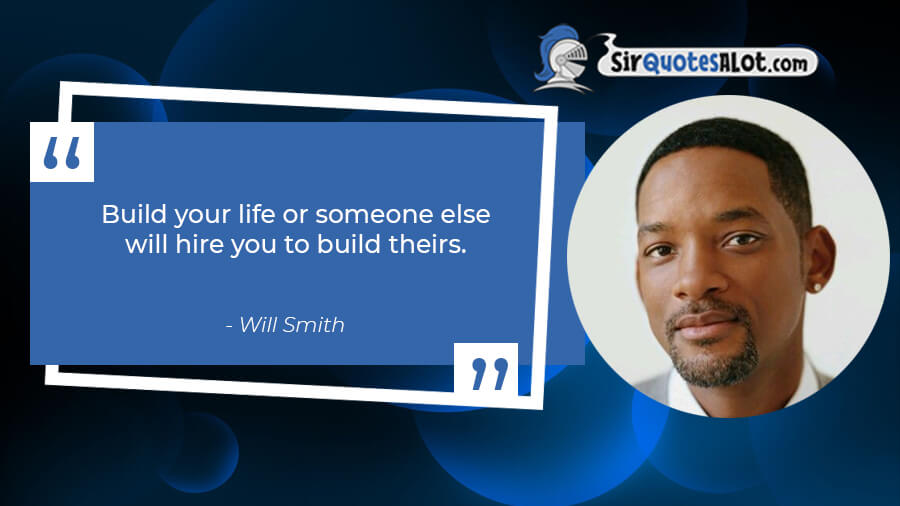 Build your life or someone else will hire you to build theirs.
The first step before anyone else in the world believes it is you have to believe it.
The separation of talent and skill is one of the greatest misunderstood concepts for people who are trying to excel, who have dreams, who want to do things. Talent you have naturally. Skill is only developed by hours and hours and hours of beating on your craft.
The only place that fear can exist is in our thoughts of the future. It is a product of our imagination, causing us to fear things that do not at present and may not ever exist. That is near insanity. Do not misunderstand me danger is very real but fear is a choice.
Stop letting people who do so little for you control so much of your mind, feelings & emotions.
Fail early. Fail often. Fail forward.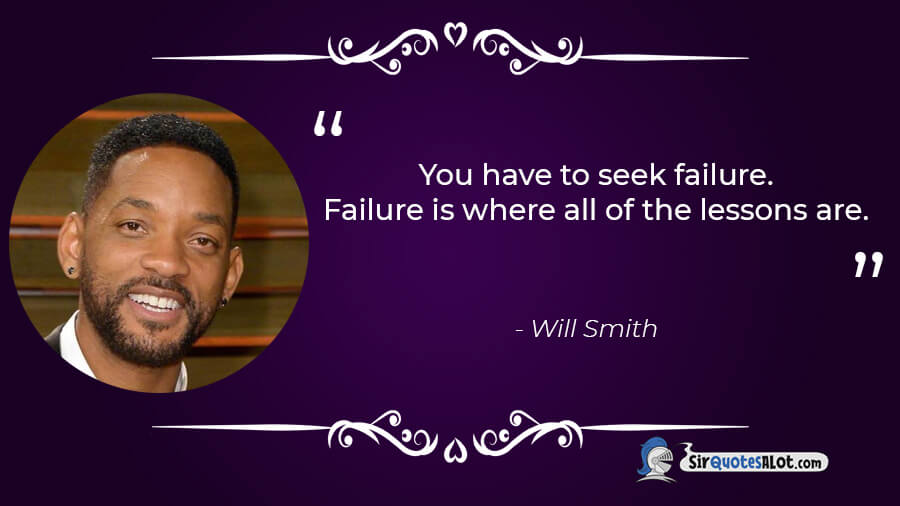 You have to seek failure. Failure is where all of the lessons are.
The question isn't, can you handle the situation? The question is, can you handle your mind? Can you manage the thoughts and emotions that are trying to poison your progress?
Our concept is, as young as possible, give them as much control over their lives as possible and the concept of punishment, our experience has been—it has a little too much of a negative quality…so when they do things. and you know, Jaden, he's done things—you can do anything you want as long as you can explain to me why that was the right thing to do for your life.
I feel that the greatest gift that I can give my children is the freedom to be who they are…As a parent, if it's an oak tree, I want it to grow as an oak tree. I'm not going to try to force it to be an apple tree.
I decided that I would never walk into a room and do anything other than inspire, uplift, and enlighten people. Help people be the greater versions of themselves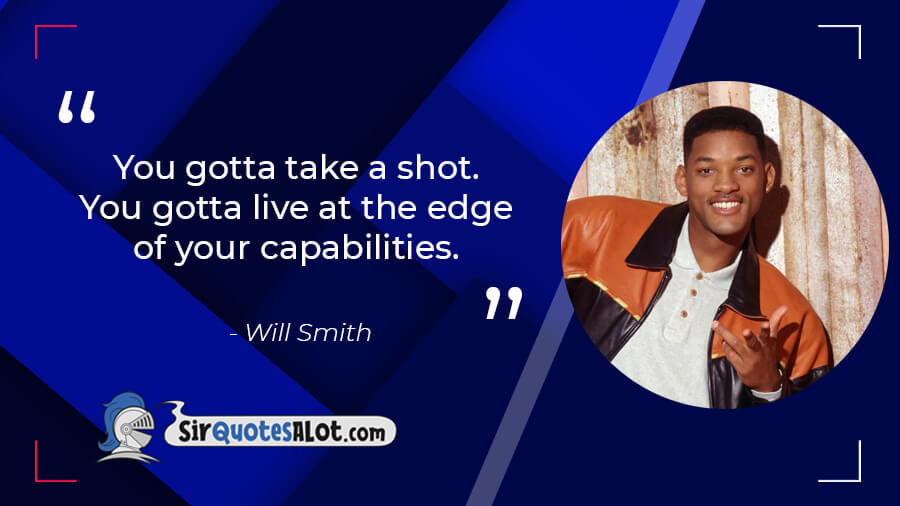 You gotta take a shot. You gotta live at the edge of your capabilities.
I never did anything for money. It was never about money. My experience is when people do things for money, you make bad decisions.
It's difficult to take the first step when you look how big the task is. The task is never huge to me, it always one brick.
If you don't have a goal or a purpose for your relationship and pretty much anything, if you don't have a purpose, you can really get lost in the murk of the journey.
I always feel like I'm looking for something, but I don't really know what it is. I can tell when I'm near it, and I'm pretty sure I'll know when I find it. But until then, I just keep looking.
Will Smith Quotes on Faith and Religion
Throughout life people will make you mad, disrespect you and treat you bad. Let God deal with the things they do, cause hate in your heart will consume you too.
I don't necessarily believe in organized religion.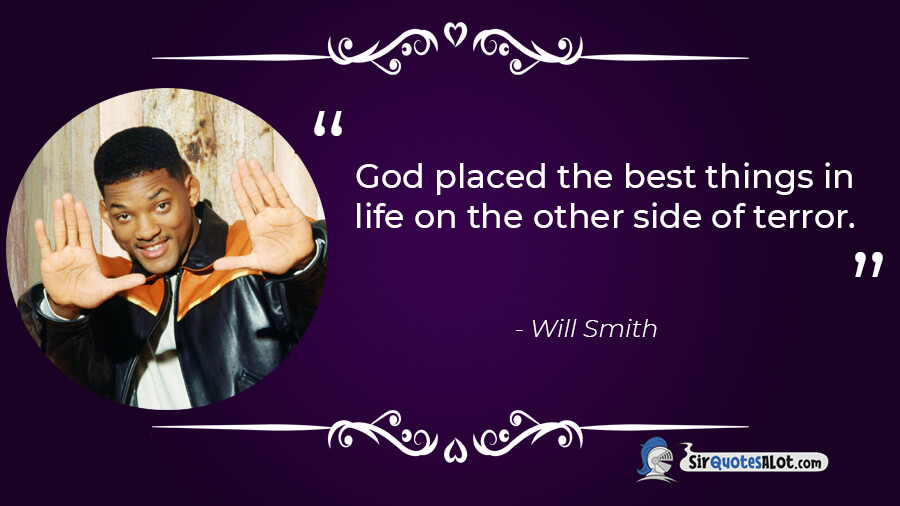 God placed the best things in life on the other side of terror.
Throughout life people will make you mad, disrespect you, and treat you bad. Let God deal with the things they do, cause hate in your heart will consume you too.
I was raised in a Baptist household, went to a Catholic church, lived in a Jewish neighborhood, and had the biggest crush on the Muslim girls from one neighborhood over.
Will Smith Quotes on Movies and Music
My skin is hard when it comes to my music. But with my movies, I'm still a virgin in a lot of ways. I'm not used to being shot down for no reason.
I love producing. I am loving doing that. I think that is my most natural space in the business. I just love producing or editing and that's where I thrive.
It's quite highly possible that I have peaked. I mean, I just can't imagine what else I could do beyond this. It's really a bittersweet kind of feeling.
The first time that I performed as an actor was the first day on the set of 'The Fresh Prince of Bel-Air.'
I've always considered myself to be just average talent and what I have is a ridiculous insane obsessiveness for practice and preparation.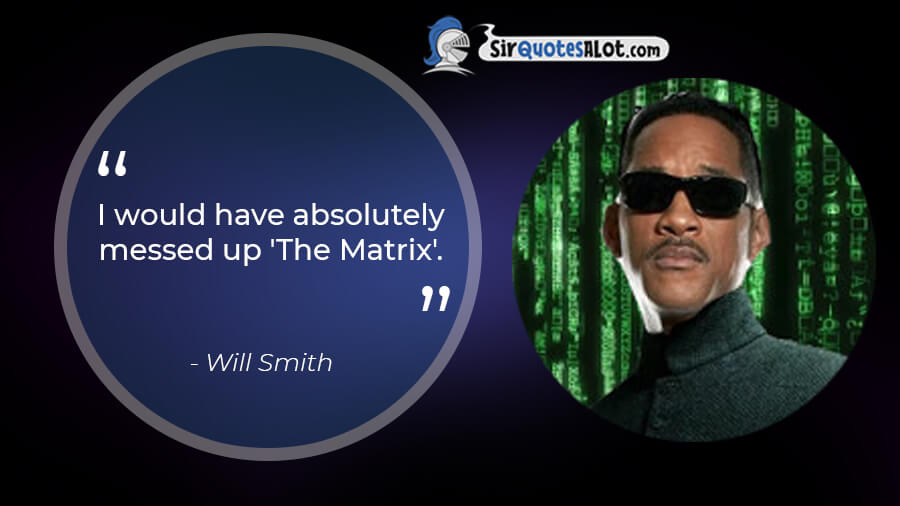 I would have absolutely messed up 'The Matrix'.
In my mind, I've always been an A-list Hollywood superstar. Y'all just didn't know yet.
I had a hit single on the radio for 30 days before I graduated from high school.
My first record came out while I was a senior in high school, which is dangerous.
In black neighbourhoods, everybody appreciated comedy about real life. In the white community, fantasy was funnier. I started looking for the jokes that were equally hilarious across the board, for totally different reasons.
I think with movies I am really connecting to the Joseph Campbell idea of the collective unconscious.
Tommy Lee Jones is hilarious. I would say, if you look at the body of his work, the character he is most like is the one in 'The Fugitive.' That's how he talks and jokes. That is the type of energy he has.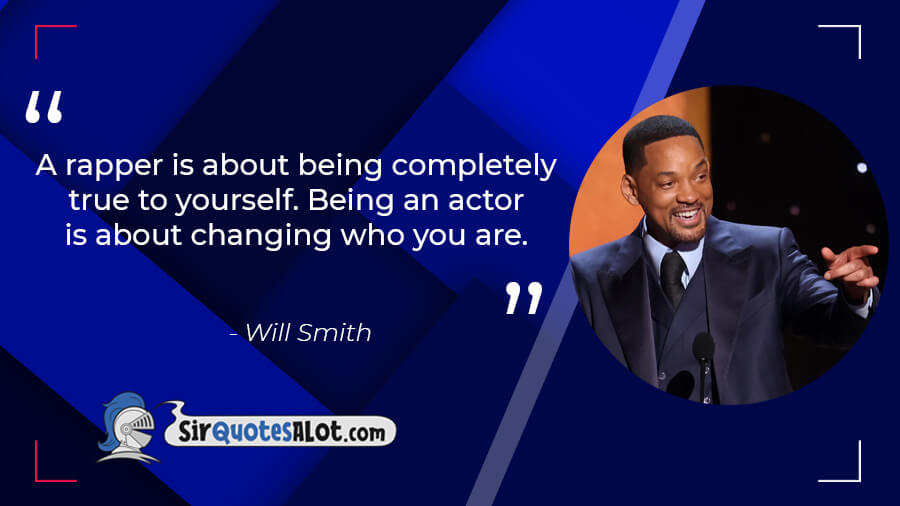 A rapper is about being completely true to yourself. Being an actor is about changing who you are.
For me, there is nothing more valuable than how people feel in a movie theatre about a movie.
I had to focus and create a character in Bagger Vance, not just do my 'Will Smith' thing and get paid.
I think with movies I am really connecting to the Joseph Campbell idea of the collective unconscious.
Django wasn't the lead and like, I need to play the lead. I thought it was brilliant. Just not for me.
I ran into Steven Spielberg at a party, and I jokingly asked him why he never hired me for his movies. Steven said, 'Oh, you're too big for my movies.
Eddie Murphy is funnier than I'll ever be, Denzel Washington is more powerful than I'll ever be. I think that my strength is I can do everything well.
To see that look on someone's face, to catch people and their anticipation, that's the reason to make entertainment.
Will Smith Quotes from Movies
In seven days, God created the World. And in seven seconds, I shattered mine.

Ben Thomas, Seven Pounds (2008)
I'm the first man in the door and the last man to leave.

Mike Lowery, Bad Boys (1995)
Welcome to Earth.

Captain Steven Hiller, Independence Day (1996)
You know the difference between you and me? I make this look good.

Agent J, Men in Black (1997)
I hear you lost your swing. I guess we got to go find it.

Bagger Vance, The Legend of Bagger Vance (2000)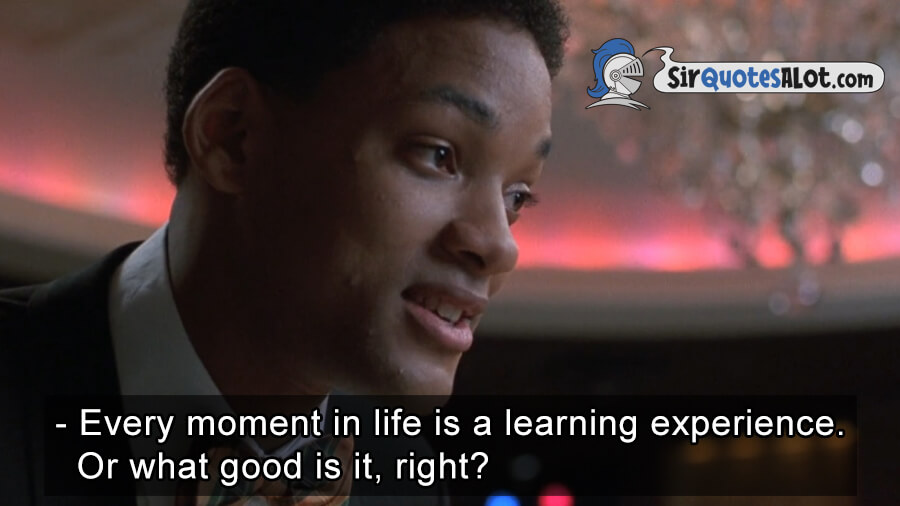 Every moment in life is a learning experience. Or what good is it, right?

Paul, Six Degrees of Separation (1993)
The strongest, the most powerful, the most dangerous creature on this whole earth is a woman who knows how to think. Ain't nothing she can't do.

Richard Williams, King Richard (2021)
Float like a butterfly, sting like a bee. His hands can't hit what his eyes can't see.

Cassius Clay/Muhammad Ali, Ali (2001)
Never lie, steal, cheat, or drink. But if you must lie, lie in the arms of the one you love. If you must steal, steal away from bad company. If you must cheat, cheat death. And if you must drink, drink in the moments that take your breath away.

Hitch, Hitch (2005)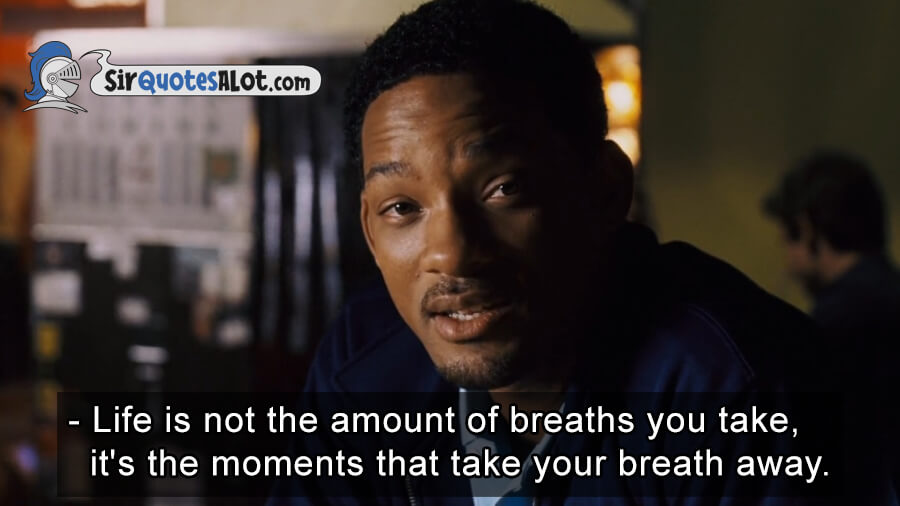 Life is not the amount of breaths you take, it's the moments that take your breath away.

Hitch, Hitch (2005)
This part of my life… this part right here? This is called "happyness."

Christopher Gardner, The Pursuit of Happyness (2006)
Light up the darkness.

Robert Neville, I Am Legend (2007)
Sorry, I'm allergic to bullshit.

Detective Del Spooner, I, Robot (2004)
Interesting Facts about Will Smith
After these beautiful, inspiring and even funny quotes, here are some interesting facts about Will Smith I believe you'll enjoy.
Becoming a Millionaire at a Young Age – Will Smith dreamed of becoming a successful rapper. Acting was not on his mind just yet. Being born and raised in Philadelphia influenced him to be part of the music world and industry. And so, at the age of 16, Smith met Jeff Townes (DJ Jazzy Jeff) and the two collaborated and became a duo, making music together. Their 1987 album "Rock the House" made a huge impact of Smith's career and with the album reaching the 83rd spot on the Billboard Top 200, Smith started making money as well. Before he became 18 years old, Will Smith was already a millionaire.
Paperless Toilets – If you ever visit Smith's home and will need to use the restroom, know that Smith uses paperless toilets. Apart from being a cool gadget, Smith is conscious to the environment and thinks green. That is why there is no toilet paper at him home. Instead, the toilets spray water and air to leave you clean after you do your business.
Smith is the Same Height Since the Age of 13 – Will Smith's height is 6 feet 2-inch-tall (1.88 meters) and he has been this high since the age of 13. Yes, Smith reached his adult height at the age of 13 and to this day, stayed the same height.
Smith Is Passionate about Chess – According to Smith, the elements and concepts of life are perfectly illustrated on a chessboard. He sees life and the game of chess as parallels. Just like in chess, so is in life, whenever you decide to plan to make a move, you have to evaluate the outcomes of this move and what is it you'll do next to make things better.
Smith Held a Guinness World Record – It is known that Will Smith has a very strong work ethic. During the promotion of the 2005 movie, Hitch, Smith travelled across England, appearing in 3 different cities (London, Manchester, Birmingham) within a 12-hour span, meeting and being greeted by thousands of fans in each city. This became a Guinness record for most public appearances. This record was later broken in 2009 by Indian actor Abhishek Bachchan, who promoted his movie Delhi 6 and has made red carpet appearances in 7 different cities in India, also in a span of 12 hours.
For more quotes from famous actors, please check out our pages dedicated to Morgan Freeman quotes, Denzel Washington quotes, Charlie Chaplin quotes, and Clint Eastwood quotes.